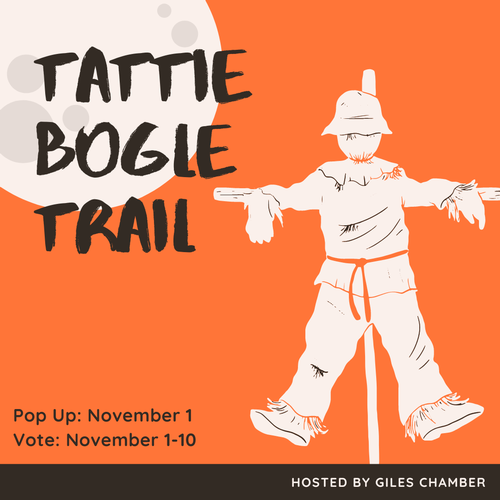 Ta-Tea-Bow-Gul: A Scottish word that simply means scarecrow
Fall will be quickly upon us, and we're ready to have some fun. The Tattie Bogle Trail originated in 2009, it was the perfect community activity for 2020, and now it's time to bring it back once again!
The idea is to involve our community, recognize local businesses, and show our neighbors and visitors our sense of humor! We want everyone to participate!
After the "pop-up" on November 1st, we will turn to the public! The Tattie Bogle Trail Album will go live on Facebook November 1st until November 10th.
The winner will be announced November 10th at the Chili Cook Off. This winner will receive $5 of every entry!
The more entires, the bigger the prize!
Original post here.